SEX WORK AND COVID-19 (Coronavirus)
Getting vaccinated against COVID-19 will help protect you and regular testing by you and your clients can help stop the spread of COVID-19. 
Get the latest NHS information and advice about coronavirus (COVID-19)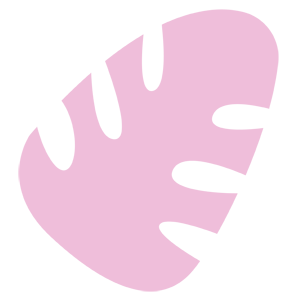 Sex and COVID-19 (Coronavirus):
Any close contact (less that 2 metres / 6 feet)  with another person will put you at risk of catching or passing on Coronavirus.

We recommend that you get fully vaccinated and take up any offers of further vaccination.
If you are having problems getting a vaccination or have any questions or concerns,, please get in touch.
---
Please contact us as soon as you can for non-judgemental and confidential advice and support if:
– you cannot afford food, gas or electric (We can offer emergency food vouchers, food parcels and food bank referrals)
– you have debts
– you are worried about housing
– you are worried about your health
– someone else is putting pressure on you to work
– you depend on sex work to pay for drugs or alcohol
– someone is bullying or harassing you
– you need help to stop working (just for now OR longer term)
IF YOU ARE FROM OUTSIDE THE UK: We can offer you confidential support and advice, regardless of immigration status.  We can call you back using a telephone interpreter.
—————————————————————————————————————————————————-
IF YOU ARE MEETING WITH CLIENTS IN PERSON AND ARE WORRIED ABOUT THIS:
Please contact us now for safer working information and to discuss your situation and options.
We will do whatever we can to help or advise you.
You do not have to give personal details if you just need brief advice and information.
Some people are changing to non-contact options such as cam work, video chat services, phone sex or pay per view content.  This can be a risk to your privacy if you can be easily recognised.  Remember clients can take screen shots and some apps mean the call can be recorded.
For more information on safety and privacy when working online click here
We are happy to offer further advice or support around this. Please contact us 
Get the latest NHS information and advice about coronavirus (COVID-19)
—————————————————————————————————————————————————-
CONDOMS AND SEXUAL HEALTH
Condoms protect against HIV and other STIs, but COVID-19 is transmitted in breath droplets.
– Some people may not show symptoms,  but can pass on COVID-19.
– If you go to someone else's home,  or car or if you allow them in to your own home, this  will put you and other people you have contact with at risk of COVID-19.
– There is less risk of catching or passing on COVID-19 if you are outdoors, but we are still being advised to stay 1-2 metres apart.
If you live or work in Brighton and Hove, we can send you  your choice of condoms of different sizes / flavours + lube by post.  We can also send you a pack of face masks. Contact us for more info.
THT offer a Free condom & lube postal service to Brighton & Hove addresses where you can order 12 condoms at one time.  
If you live any other area of East Sussex, you can order free condoms here
Sexual Health Testing
Brighton Sexual Health is offering FREE STI testing kits (Chlamydia, Gonorrhoea, Syphilis & HIV) and now offer appointments at the clinic.
We can also arrange for condoms and Chlamydia & Gonorrhoea self-test kits to be collected from us at Oasis Project. Please call or text us first to arrange: 07801 376158
You can access free emergency hormonal contraception (EHC) if you cannot afford or are unable to access an NHS prescription from these pharmacies
For sexual health testing in East Sussex click here.  And for West Sussex click here
We are happy to find out information, make referrals or contact services on your behalf.
Contact us AT SWOP OR CALL YOUR LOCAL SEXUAL HEALTH CLINIC IF YOU HAVE ANY WORRIES OR CONCERNS ABOUT SEXUAL HEALTH.
—————————————————————————————————————————————————-
OTHER USEFUL CONTACTS / INFORMATION DURING COVID-19
You can contact us at SWOP Monday-Friday 9.30-5pm for emotional or practical support.
We are happy to make referrals or contact other services to find out more information for you. We can also advocate on your behalf if you are worried about contacting services yourself.
MONEY/INCOME: If you are worried about money or worried about making a claim benefits, we are happy to talk things through and explore different options with you. SWARM (Sex Workers' Advocacy and Resistance Movement) have set up a hardship fund for sex workers. There is a waiting for this – however they are able to make awards of up to £200 to some sex workers who are experiencing financial hardship. This fund is also open to migrant workers from outside the UK who do not have access to public funds.
GETTING FINANCIAL HELP FROM YOUR CLIENTS: If client offers financial help, make sure you are both clear about what both expect from each other. When will they need it back? What will happen if you can't pay it back? Do they expect anything in return?
IF YOU ARE HAVING PROBLEMS FROM SOMEONE WHO HAS LENT YOU MONEY: Check in with Stop Loan Sharks website
HOUSING: Please talk to us if you are homeless or worried about eviction: We know every situation is different – so will offer support and advice and referrals that are most appropriate for your situation.
PEER INFORMATION AND SUPPORT: 
The SWARM Collective:  COVID-19 Resources for Sex Workers  
National Ugly Mugs are running peer led webinars on YouTube about financial help and support during the COVID-19
NATIONAL UGLY MUGS: is offering support across the UK, along with their usual incident reporting and alert scheme to all UK based Sex workers. https://uglymugs.org/um/
DOMESTIC AND SEXUAL VIOLENCE:  The Portal and Women's Aid 24 hour national domestic violence helpline
STALKING AND HARASSMENT: Visit Vertitas Justice
SHARING OR THREATS TO SHARE YOUR INTIMATE IMAGES: Support for sex workers | Revenge Porn Helpline
Support for sex workers | Revenge Porn Helpline
—————————————————————————————————————————————————-
INFORMATIONAL VIDEOS
"Tips and Tits During Covid-19"
"Tips and Tits for Migrant Workers during Covid -19"