An Interview with Senior Therapist, Foteini
What is the service you work in?
I am a Senior Therapist for Young Oasis, part of Oasis Project, a charity based in Brighton & Hove who supports families affected by substance misuse.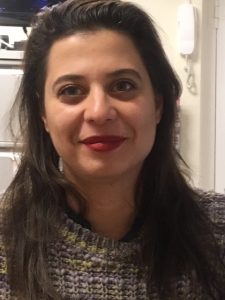 What is your role within that service?
I hold the role of Senior Young People's Therapist and I work under the Back on Track project, which aims to improve the life and wellbeing of children who have been affected by their parent's substance misuse.
Who is the service for?
Children and young people who have been affected by historic or current substance misuse within the family are referred to young oasis for individual psychotherapy.
We offer an initial conduct meeting to children and their parents or carers to introduce them to the service and discuss their needs and how therapy can help them.
This gives the child an opportunity to ask questions and meet the therapist, get a sense of how it is to be in the therapy room and do a therapeutic activity.
We offer a 16-week Therapy model. In addition, we run short term psyco-educational groups, holiday arts groups, a creche and Mellow Parenting groups for mothers and their children.
What are some of the thoughts/feelings or issues, that a child of an alcoholic may be facing?
Most of the time, children come to therapy overwhelmed by difficult feelings such as shame, anger, fear and sadness. Some of them have never had the opportunity to express themselves in a safe, warm and validating relationship.
They might receive contradicting messages about what a healthy and safe home is and learn to cope learn to cope with the stigma around this.
They might be facing other stressful experiences as well such as their parents' separation or bullying at school. They may be taking on the role of a young carer for their parent or have experienced multiple placement moves They may be living with a parent or care giver with mental health difficulties. These factors can understandably have a huge impact on a child's self-esteem, mood, neurological and cognitive development.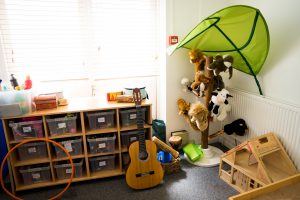 How does Young Oasis Therapy benefit children of alcoholics and why is it important?
The children we work with have usually been through relational and developmental trauma. This might include experiences like neglect, physical abuse and violence.
During Therapy sessions, we work with the use of arts and creative media (like clay and painting), the use of metaphors and narratives on the sand tray as well as movement-based activities. These are gentle, yet very effective ways to build relationships with a child. This really supports the child to enhance their sense of self and work through their traumatic experiences in a safe way.
Can you tell us one thing we should all be aware of about children of alcoholics?
Most likely, these children have coped with at least one insecure relationship or they may have missed opportunities to form such relationships, therefore, they may hold a fragmented sense of self.  Often their sense of belonging within a group is compromised. Their presentation and behaviour might follow this kind of pattern and may prove 'tricky' or 'challenging'. Despite this it is very important for professionals and adults to engage with the child or young person by following their rhythm and behaviours rather than trying to change or 'correct' them. As adults we must show that we can be trusted and provide a secure, safe experience for the child.