This week Oasis was awarded with a prestigious CSJ Award from the Centre for Social Justice in recognition of its unique approach to providing vital services for women, children and families affected by drug and alcohol misuse.
Laura Ward, CEO and Fran Carpenter, Head of Client Services, attended the awards ceremony and Laura participated in a panel discussion hosted by News Presenter, Cathy Newman.
Oasis Project were one of six winners announced, alongside Storybook Dads, The Moses Project, Khulisa, St Edmund's Society and Aspire NI.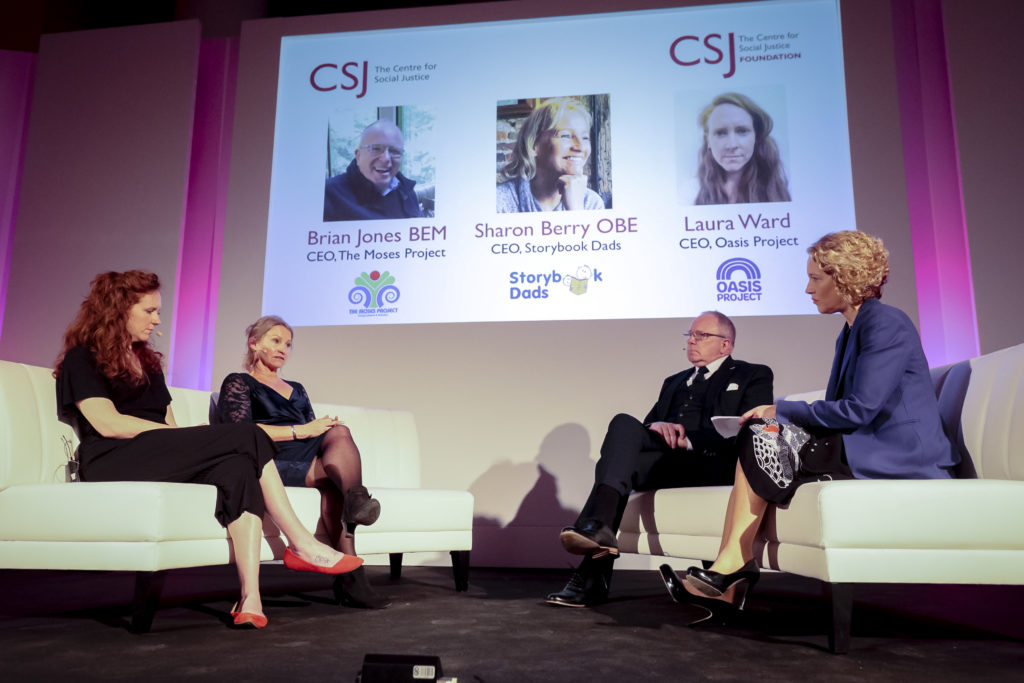 What are the CSJ Awards?
The Centre for Social Justice (CSJ) Awards was founded by MP Iain Duncan Smith and exist to ensure that the voices of those working to tackle poverty around the country are heard by decision makers in Westminster.
The awards honour and celebrate the best of the UK's grassroots charities addressing the root causes of poverty.
Each year the CSJ receive hundreds of applications from across the country. The team identifies the most outstanding charities fighting poverty on the frontline and visit each of their longlisted contenders. A shortlist is then presented to a board of highly qualified judges, who have a wealth of experience across a range of sectors, to select the winners.
Six winners were selected in total. Thanks to the generosity of corporate supporters and philanthropic organisations, Award winners receive a donation of £10,000 along with opportunities to raise their profile and benefit from a broad range of support.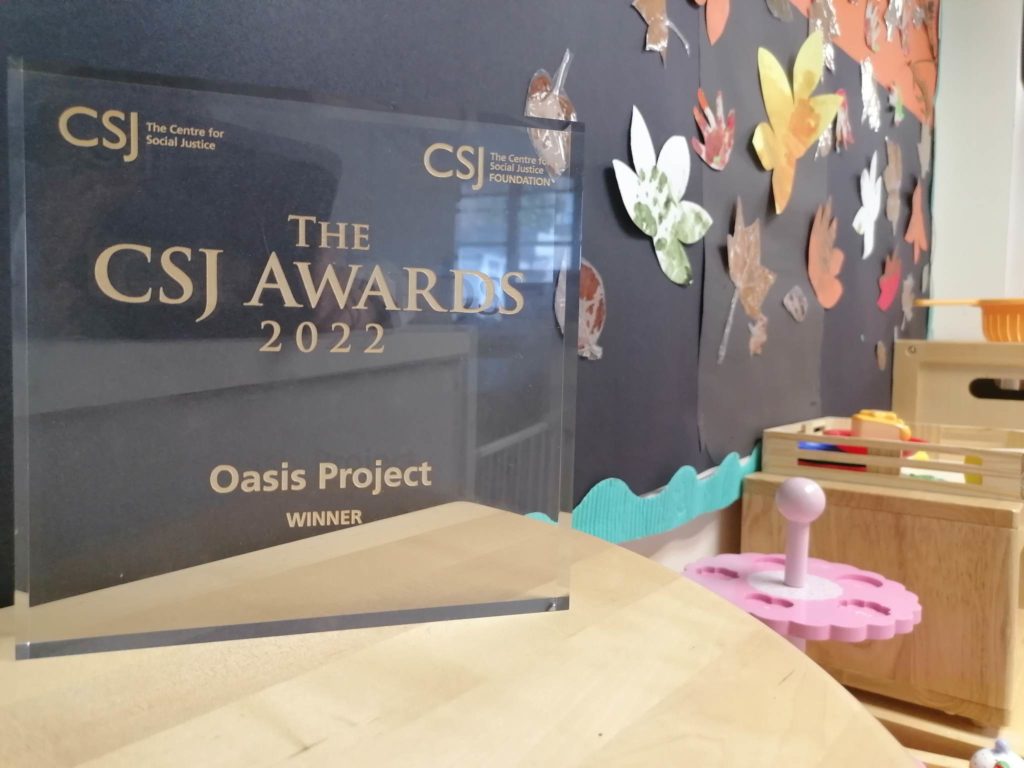 Why did Oasis Project win?
Oasis Project, founded in 1997 by a group of women with lived experience of drug use, helps women, children and families who have been affected by drug and alcohol addiction to find the strength and opportunities needed to help lead to change. Oasis Project provides a broad portfolio of services including structured, gender-specific drug and alcohol treatment for women, a Sex Workers' Outreach Project, a dedicated service for women who have had children removed from their care, therapy for children affected by parental substance misuse and a free creche for babies and toddlers.
Oasis Project works with over 900 people each year across Brighton & Hove and East Sussex including adult women, children, young people, and parents
In the last year, 98% of women remained in treatment for over 12 weeks
84% of Oasis' clients reported a reduction in drug/alcohol use or maintained abstinence over the past year
80% of children 5-10 years and 71% of children 11-17 years affected by parental substance misuse scored themselves as less distressed at the end of therapy than the start
Oasis Project remains one of the only providers of female only drug and alcohol services in the UK. It runs a range of programmes that successfully meets the charity's aims tackling addiction in women alongside providing support for children and the wider family.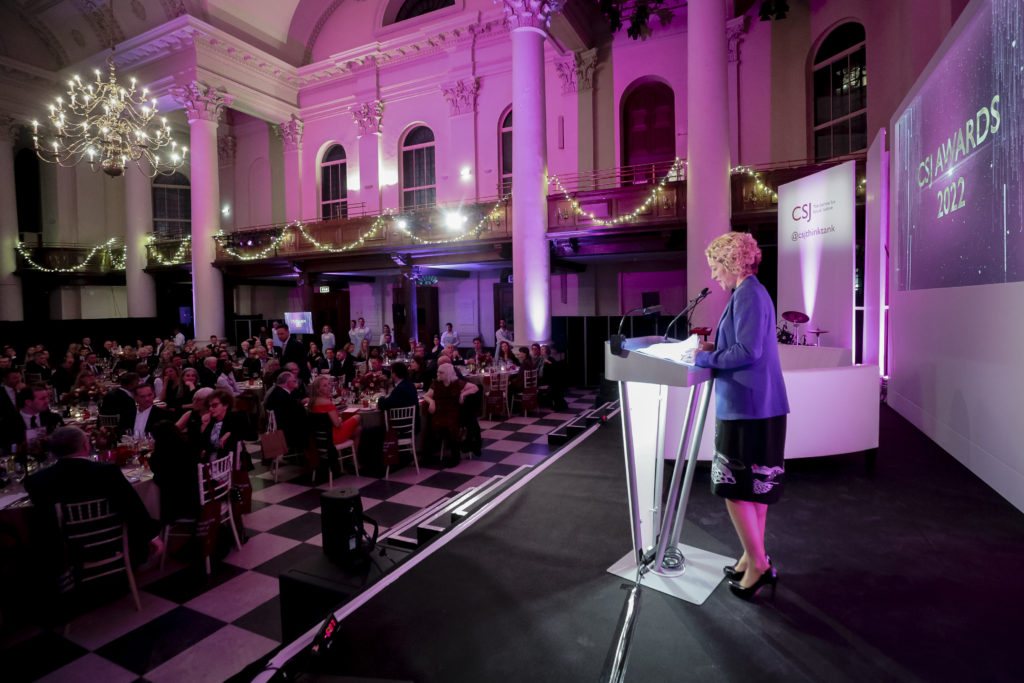 What does this mean for Oasis?
We hope this award will allow us to expand and provide further funding opportunities for the benefit of our people, increasing awareness of our the reasons an approach like Oasis' is needed.
Laura Ward, CEO says
Women face significant barriers accessing drug and alcohol treatment. Stigma, shame, trauma and abuse impact women disproportionately and childcare for many is still a major issue.
For women to recover and for families to recover from drug and alcohol misuse they need support rooted in the community that is by and for them, that does not judge them and that sticks by them.
With the CSJ award we want to raise awareness of this, we want more people to understand that our approach to supporting women, children and families works and is what they deserve.
Thank you to the CSJ Awards panel, to their sponsors and the organisers for hosting such a great event to honour the work of charities like ours.
A huge thank you as well goes to our service users, staff and volunteers who make Oasis what it is. We are so proud of all you do.