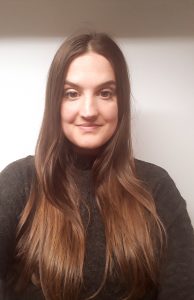 Children of Alcoholics Week: An Interview with Family Practitioner Fran
What is the service you work in?
I work at Oasis Project in adult services, for a project called Back on Track
What is your role within that service?
I am a Family Practitioner working with parents around problematic alcohol misuse. I support parents through either reducing or quitting drinking.
Who is the service for?
The service is for any parent within Brighton a& Hove who wants to make changes to their alcohol use.
What are some of the thoughts/feelings or issues, that a parent who is drinking problematically may be facing?
There is a lot of shame that is wrapped up with problematic alcohol misuse, especially if they are a parent – it can be a lonely time. There is a lot of stigma in our society around problematic drinking. I think there can be a lot of worry or fear that if these adults talk about what is happening for them, that professionals are going to get involved within the family. There is a lot of stigma around social services involvement within families so it can be a very scary time to be honest about what is happening.
Alcohol is commonly used as a coping strategy for daily stresses or if something significant has happened in someone's life.
There is also a lot of shame around people who are finding parenting difficult. If we think about it from a gender point of view, especially for women, there is an expectation that we are born to be a mother and we just need to get on with it – but it is really difficult. It can be a lonely time; it can also be very stressful and there's not always a lot of opportunity to talk openly about those things.

How does your service benefit children of alcoholics and why is it important?
Back on Track works with parents who are experiencing problematic alcohol and drug misuse. It offers these parents a safe space to talk about what is happening for them and provides them with opportunities to make changes that will ultimately impact their own wellbeing and health. As a result, that will naturally have an impact on their children and what the parent is able to offer them.
Even though Back on Track works with parents, we also look at how we can offer support to their children through our other services such as Young Oasis.