CALLING ALL RUNNERS!
Would you like to be part of the 2024 Brighton Half Marathon? It will be held on Sunday 25th February next year, so lots of time to get training for it!
We have just 5 FREE ENTRY places, so grab one before they're gone. Please just email ceri.walker@oasisproject.org.uk to show you are interested.
The event takes in Brighton in all its beauty: you'll run past Brighton Pavilion Pier, Hove's colourful beach huts, the Royal Pavilion, and the British Airways i360. You're also promised stunning sea views in 95% of the course! The race is one of the first major half marathons in the running calendar and one of the most popular races in the UK.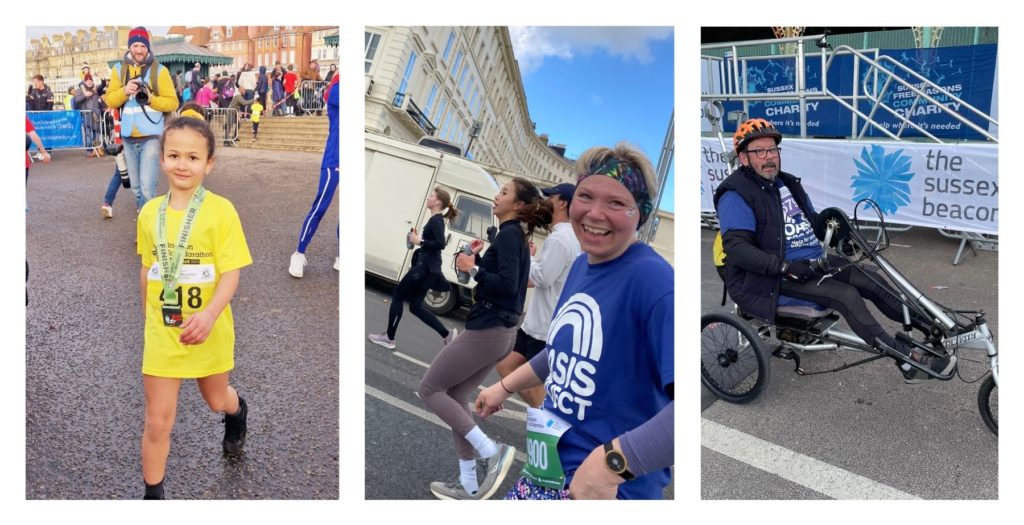 All we ask from you is to raise a minimum of £200 in donations. All that you raise will go towards supporting women in treatment for substance misuse issues and their families, with everything from art materials and therapy for young people, to group sessions of acupuncture for women to help manage cravings, every penny counts, and can make a difference to whole families lives.
We will be cheering you on, and will send you an Oasis Project T-shirt to wear with pride as you run!
For more information on the Brighton Half Marathon please visit: https://brightonhalfmarathon.com/